Hal Stone, Ph.D.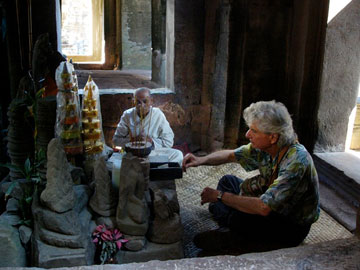 Hal Stone did his undergraduate studies at UCLA, receiving his Ph.D. in psychology in 1953, and he has been a practicing therapist, teacher and writer since that time. He served as a psychologist in the U.S. Army from 1953 to 1957, attaining the rank of Captain. Following his army service, Hal began private practice and entered the training program of the C.G. Jung Institute of Los Angeles which he completed in 1961. He practiced as an analyst through the 1960's and early 1970's. He used this early Jungian training and his fascination with mythology, dreams and fairy tales to guide him along an ever-deepening path of inner exploration. During the sixties, he also became certified as a member of the American Board of Examiners in Professional Psychology (ABEPP), served as a training and teaching consultant to the Department of Psychiatry and Psychology at Mt. Sinai Hospital in Los Angeles, and was one the coordinators of the humanities program of the new California School of Professional Psychology.
The late 1960's marked a time of searching and exploration into new modes of transformational work and Hal helped to coordinate a series of programs through the University of California at Berkeley Extension program that brought many of these new developments to a larger audience. His interest in these new modalities eventually led to his separation from the Jung Institute in 1970 and his resignation as an analyst in 1975.
Dr. Stone established the pioneering Center for the Healing Arts, perhaps the first Holistic Health Training Center in the United States, in 1973. It was the dawn of a new age in psychology and alternative medicine. His ground-breaking programs were an inspiration for much of the psycho-spiritual work with illness that followed and he served as Executive Director of the Center until his resignation in 1979. He then re-entered private practice, and began a more active collaboration with his wife, Dr. Sidra Stone. Three years later, they began travelling, teaching and training people in their work in the U.S. and abroad and they have continued in this work to the present time.
In the early 1970's, Hal and Sidra had developed Voice Dialogue as a method for working with sub-personalities. They married in 1977. Through both their personal relationship and their professional collaboration, their work evolved over the next quarter of a century into a complex methodology for working with selves and a complete theoretical system which they called the Psychology of Selves.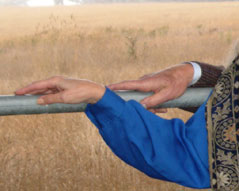 Hal's first book, Embracing Heaven and Earth, is the story of his personal journey. Hal's ongoing interest in the evolution of consciousness, spirituality, and the Aware Ego Process has inspired a number of articles on this subject. His other books, Embracing Our Selves, Embracing Each Other, Embracing Your Inner Critic, You Don't Have to Write a Book, Partnering, and The Fireside Chats  were co-authored with Sidra. In addition to these books (also available as eBooks), their work is presented in a series of conversations on downloadable mp3's that deal with a variety of topics.
A documentary that includes DVDs and Audio CDs summarizes their work with Voice Dialogue, Relationship, and the Psychology of Selves.
In later years, much of their teaching was done at Thera, their home in Mendocino County on the north coast of California. Here they conducted workshops and wrote. They shared this home with their cats and a variety of relatively friendly wildlife including deer, wild turkeys, and the occasional mountain lion. Sadly enough, the animals showed little interest in either their theories or their methodology.
Hal's life was greatly enriched by his two children. His daughter, J. Tamar Stone, is one of the foremost Voice Dialogue teachers and his son, Dr. Joshua David Stone (now deceased), was a well known author and teacher in the ascension movement. He was deeply loved by his three stepdaughters, their husbands and seven grandchildren.

---